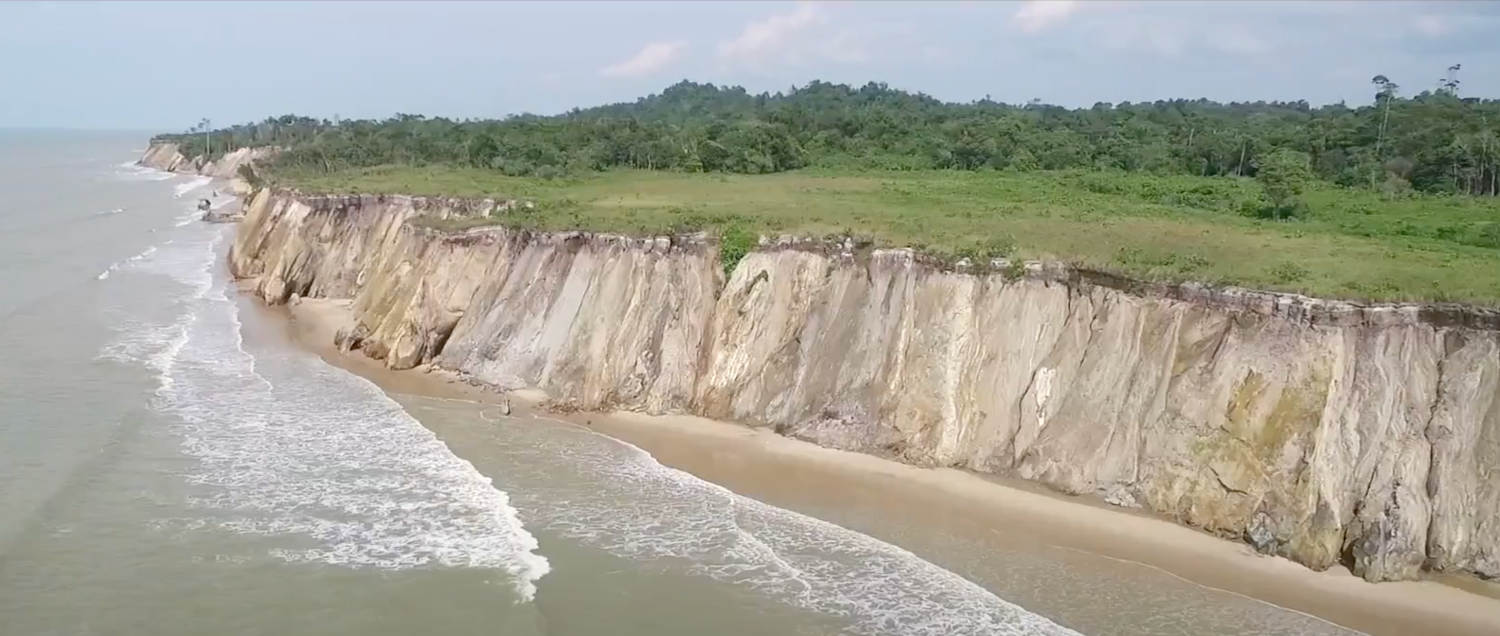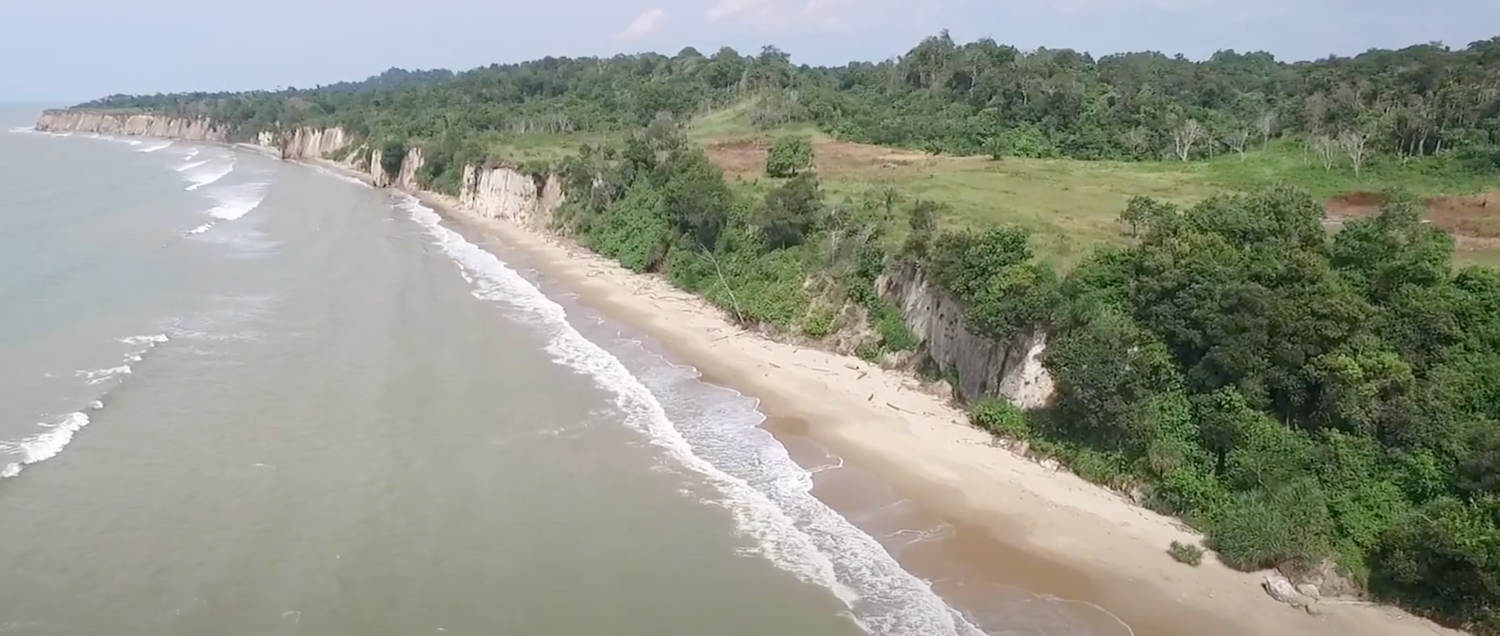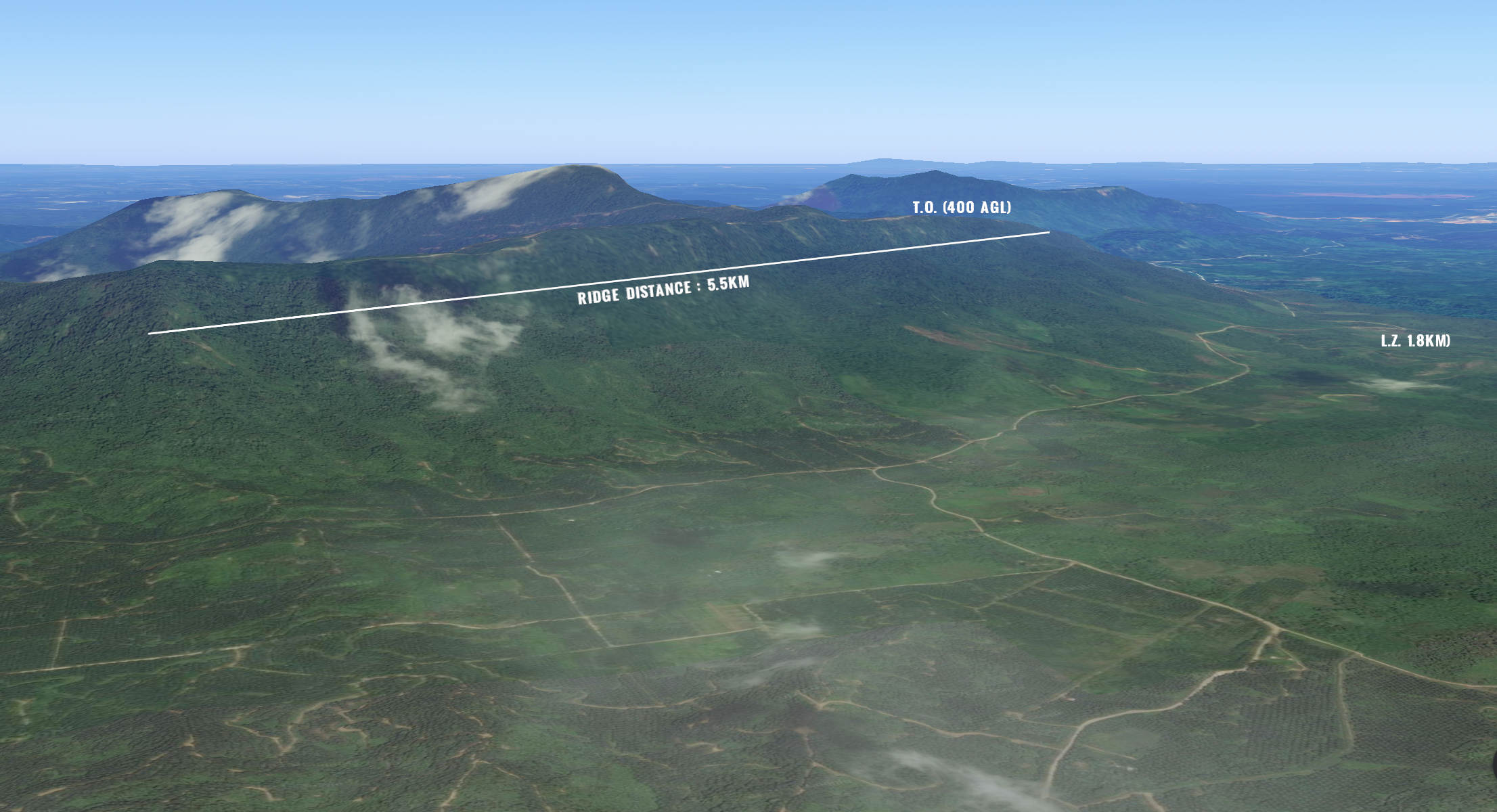 This is a site development plan for paragliding explorers, a group of local instructors that often travel and develop new flying sites. This webpage is not meant for recreational pilots and all information provided in this webpage are not for public viewing. Please contact us at info@paragliding.my for any enquiries.
The ridge north of Pantai Bungai is facing west and the dominant wind for Miri is from west, which makes this 2km ridge a perfect location for an all-day paragliding activities. Areas identified for launching are already naturally cleared from trees, which makes it a low-hanging fruit development that will incur very minimal cost to develop and zero destruction of forests. At the moment, we are liaising with the authorities on getting their permission to access and develop this location.
The ridge of Long Lama is a 5km long ridge at the altitude of 400m. There is an existing access road to the entire length of the ridge's top area which makes this ridge the perfect location for development with minimal cost. However, the dominant wind for this location is from west and the ridge is facing east, which leaves only small room for paragliding during the katabatic wind effect in early morning. At the moment, more time is needed to observe and collect data on the wind pattern for this location, at least for the whole year of 2023 before we could come to a conclusion this this site is suitable to be developed for paragliding.