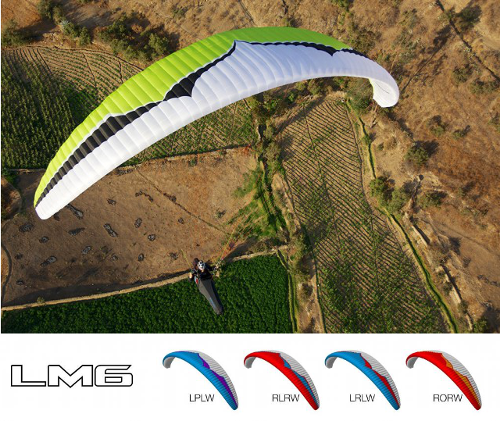 After the long wait, Ozone's new LM6 is finally available for orders now and it comes in 4 sizes – S, MS, ML and L. The LM6 is an improved version of the already sturdy and well performing LM5; the glider that was used by Chrigel Maurier during the RedBull X-Alps's 1000km race from Salzburg to Monaco.
LM6 inherits the M6's extremely solid design for stability and performance but with lighter materials without compromising the quality and durability. Weighing at only 4kg for MS size, it will fit into the rucksack without any fuss and if coupled with the lightweight harness such as Ozium, it would be a perfect combination for traveling pilots who wishes to fly a well performing glider for cross-country yet weighs only as little as the Hike & Fly gears.
If you're an existing Mantra M4/M6 or any other EN-D pilots, this would be an excellent upgrade. Contact us for further details!
Ozone LM6 is available for orders now