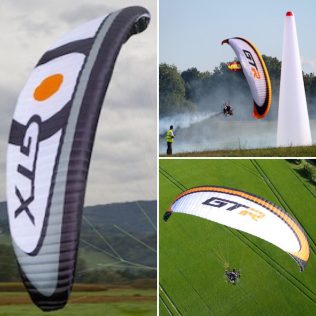 For those who has been flying with the paramotor engine, would know that the GT Series (GTR, GTS & GTX) range of gliders from Paramania has glide speed that could easily dust other pilots behind, even the big guys on Ozone's Speedster or Dudek's Snake.
It also looks awesomely cool with the "bull's eye" design.
Favored by many racing teams all over the world, we're convinced that it's worth importing and they're now available for orders. For the time being, we're bringing in the GTX and GTS models – the most popular racing glider (some says they're the fastest on this planet)
Contact us for pricing details!
We're now importing Paramania gliders