Tandem Paragliding in Malaysia
Fly with us and glide like birds
Tandem paragliding in Ranau, Sabah.
Paragliding weekend in Mu Cang Chai, Vietnam
Paragliders Malaysia trailer - This Is Paragliding
Pre-PWC 2016 Sigi in Palu, Sulawesi Indonesia
Paragliding Mount Iwayama, Osaka.
Paragliding @ Gunung Jerai, Kedah
Paragliding in Sumbawa, NTB Indonesia
If you wish to learn how to fly a paraglider, we often conduct the basic paragliding training courses. Do contact us via email at yusmar@paragliders.my or through the Contact Us page. All training courses comes with a selection of annual insurance coverage from Re-Claim (www.re-claim.com) that is specifically designed for paragliding and valid internationally.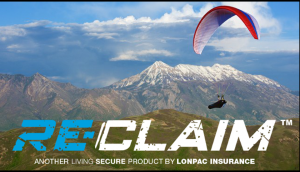 We are working closely with Lonpac Insurance Berhad to provide insurance coverage for all certified paragliding pilots in Malaysia including the tandem passengers for flying site operators and the coverage is international.  This package was specifically created only for paragliding sports, so the annual premium is much lower than the full outdoor sports package.
Pilot Insurance Registration Form
---
Currently, we are the only paragliding centre/school in Malaysia that is appointed by Lonpac Insurance Berhad for the subscription of paragliding insurance to all certified paragliding pilots. For further enquiries please Contact Us or send email to yusmar@paragliders.my