Paragliding insurance is crucial when you are participating in this sport. Paragliding is inherently dangerous and it only makes sense that you get yourself covered before engaging in any potentially dangerous sports. Below is an insurance plan that was created specifically for paragliding sport by Pacific & Orient Insurance Co. Berhad as the underwriter.
We were appointed as the master policy holder and organiser for paragliding insurance by P&O Insurance Co. Berhad that covers pilots and tandem passengers, and to ensure efficiency we have authorised some of the site operators to manage the insurance registrations on behalf.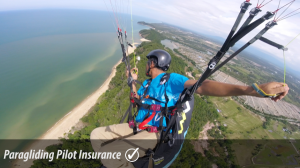 If you are a paragliding pilot, then it only makes sense to get yourself insured and for this purpose, an adventure outdoor sports insurance from Pacific & Orient Insurance Co. Berhad to offer paragliding pilots the annual coverage at an affordable premium. Please contact us for further details or visit the Insurance registration page.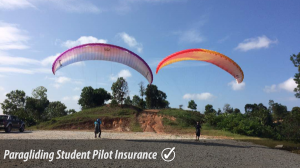 By enrolling into our paragliding training courses, you will be automatically subscribed to an annual insurance plan for students for a basic coverage (T&C applies). The coverage for one year would suffice for all of your subsequent flights after the training course before being eligible for the next level to become a certified pilot.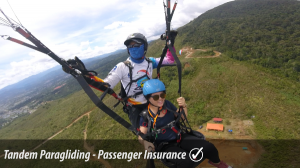 Please take note that we only authorised 3 paragliding sites that are Jugra, Kuala Kubu Bharu (KKB) and Kota Kinabalu (Kokol Hill) to be covered for tandem paragliding insurance. For all other site operators, please consult us prior to your flight.